Pressure Switch Resources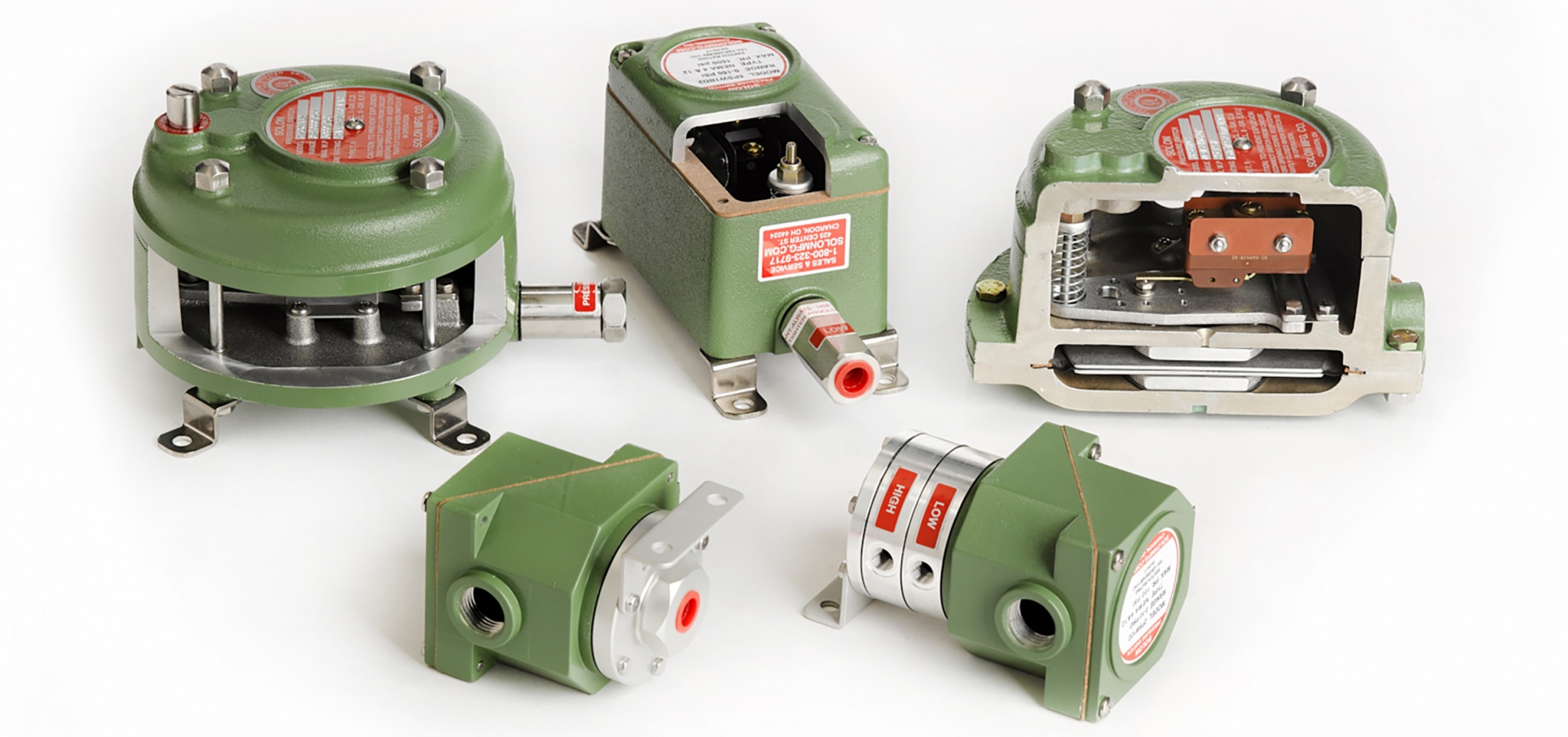 Pressure switches are one of the most commonly used fluid control components. We use them at home, in our refrigerators, dishwashers and washing machines. Whenever we handle gas or liquid we almost always need to control the pressure. We depend upon pressure switches to act as safety devices, alarms, or as the control element within the system. But in most cases, we give little consideration to this component when we make a purchase.
Check out the pressure switch resources below for more detailed information and different types of pressure switch configurations about the following types of switches:
Selecting a Pressure Switch
The most important factor in selecting a pressure switch is to fully understand your requirements before beginning the selection process. To determine if a different pressure switch should be used, the following guidelines can be useful. Identify the type of switch currently being used and its operating specifications and then determine the failure mode. Finally, based on the failure mode, consider replacing the switch with one that better meets your system's dynamics and operating needs.
This resource aims to clarify all pressure switch attributes, classes, divisions and groups regarding pressure switches. Within this pressure switch resource, there are three different classes, two different divisions, and four different groups.
The classes cover different types of hazardous materials and scenarios where unique types of pressure switch configurations could be of use. The divisions explain the conditions in which hazardous materials exist, which are either normal or abnormal conditions. Finally, the groups provide a proper analysis of materials that should be grouped together due to ignition temperatures, explosion pressure and other flammable characteristics of the products at hand.
Available Special Features are based on the type of pressure switch and housing option. Not all special features are available for all models. This specific pressure switch resource is arranged alphabetically for easy use. Also, use our
Pressure Switch Configuration Worksheet
as a guide to configuring a Solon Pressure Switch. For additional support or questions determining which Special Features are suitable for your application, please contact
techsupport@solonmfg.com
.
This pressure switch resource contains a wide range of different types of spec sheets for your pressure switch configuration needs.
Contact Solon Manufacturing for your Pressure Switch Resources
Contact us
for more information regarding our pressure switch attributes and pressure switch resources, or
request a quote
for an in-depth price analysis.