Belleville Spring Specifications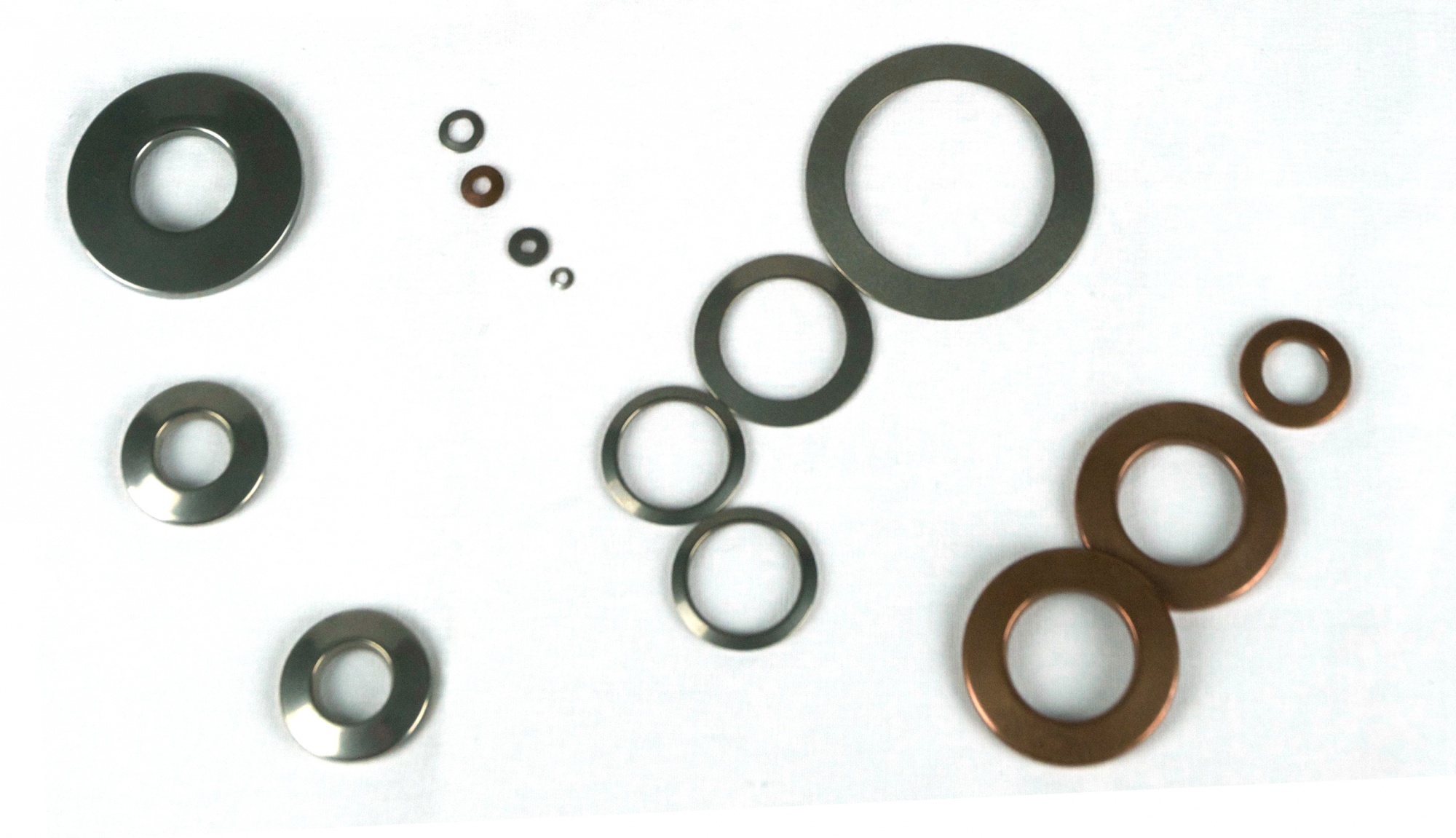 STANDARD TOLERANCES
Use these tolerances as a general guide. Solon manufactures a wide variety of springs and washer sizes that meet different tolerance requirements. For actual tolerances for a specific part,
contact us
.
ID = +1.5% of the ID Min
OD = -1.5% of the OD Max
Thickness = +/-5% of the Thickness
Overall Height (H) = +/-10% of the Overall Height
Deflection (h) = +/- 10% of the Deflection
Flat Load = For SDS springs refer to DIN specification for tolerances. For load-deflection tolerance information for other parts, please contact
Solon Engineering
.
UNITS OF MEASURE
IMPERIAL
METRIC
Dimensions = inches Dimensions = millimeters
Load = pounds force Load = Newton
Torque = foot-pounds Torque = Newton-meters
Temperature = °F Temperature = °C
TORQUE CALCULATION
The widely accepted formula is as follows,
T = K*F*D
where,
K = Estimated nut friction factor
T = Bolt torque
D = Nominal bolt diameter