What Makes Solon Different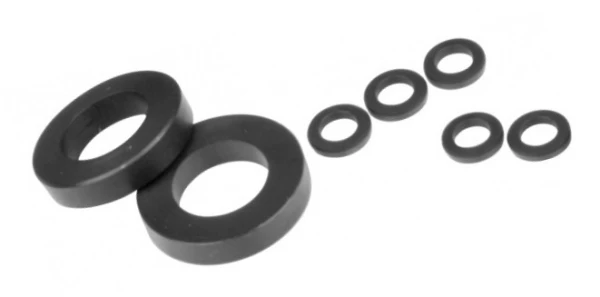 Our knowledgeable engineering team is available to provide you with application support and product recommendations.
Our nimble product offering enables the capability of fulfilling high-volume and customized orders to distributors and OEM's worldwide.
Our vertically-integrated manufacturing approach allows us to produce washer products to meet your exact specifications.


Collaborative
Our expert team of engineers is ready to work with you from concept and design through aftermarket support.
Energy Efficient
Solon Manufacturing Co. is proud to contribute to the renewable energy industry by manufacturing Belleville springs and washers for hydrogen technologies and similar industries dedicated to reducing carbon dioxide emissions.

Trusted Supplier
We have established ourselves as an industry-leading source for Belleville springs and washer products for a wide array of customers and industries.
Industries Served
At Solon Manufacturing Co., we make bolting better® through engineering and manufacturing Belleville springs and washer products for industrial bolting applications. Our engineered solutions have solved bolting application challenges for OEM's and distributors in over sixty countries. We are capable of effectively supporting both high-mix-low-volume as well as private label initiatives unique to the OEM space. Solon is a trusted name for a variety of industries that require mission-critical washers.