Flange Leak Prevention Calculator | Live Loading Systems
Solon's calculator is easy to use and allows you to quickly design a live loading system for flange applications. Increase the value of your live loading system with comprehensive bolting and washer information, including material, size, diameter, thickness, deflection, torque, and more.

Please complete the form below to access our online flange leak prevention calculator.

*It is ultimately user's responsibility to determine product suitability. Solon Manufacturing Co. is not responsible for product that is ordered incorrectly, misused, or misapplied. Contact a Solon engineer for recommended guidelines for product use.
---
Required Fields *
Contact Information

Flange Washers for High Loads and Extreme Environments
Solon® Flange Washers are designed to maintain sufficient bolt tension and resultant gasket stresses in high-temperature and high-pressure applications where safety and emission containment take priority. Solon Flange Washers are Belleville springs that are engineered to fit into flange designs with typically higher loads to withstand extreme temperatures and corrosive environments.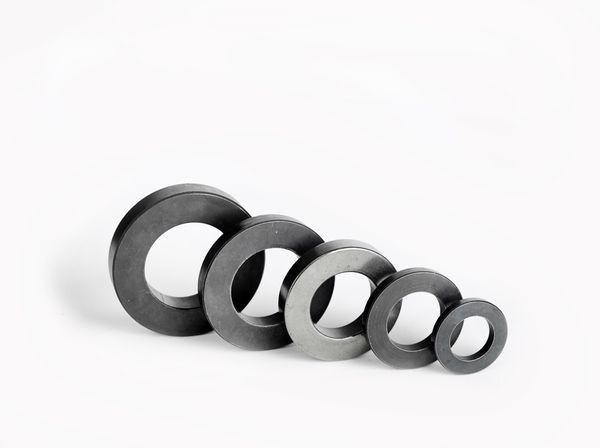 Solon Flange Washers provide several advantages, including:
Improve flange performance
Enhance safety measures
Increase plant uptime / reduce downtime
Maximize plant efficiency
Optimize process performance
Reduce maintenance costs & intervals
Simplify installation by preventing load scatter
Washers Designed for a Broad Range of Live Loading Applications
Customers across all industries use our flange washers and disc springs for demanding live loading applications. Explore the various uses below, then use our calculator to determine your washer requirements:
Flange Washer and Live Loading Technical Resources
Case Study
:
Solon Flange Washers for LNG Applications
Case Study:
Solon Flange Washers Solve Gasketed Joint Leaks for Heat Exchangers
Case Study:
Solon Flange Washers Solve Gasketed Joint Leaks in Nuclear Power Station Heat Exchangers
Video:
Live Loading with Solon Flange Washers | Reduce Fugitive Emissions
White Paper:
Why do Gasketed Joints Leak?
Contact our service team
if you have additional questions about the flange leak prevention calculator or flange washer products.